We created REIndicator in 2015 for one purpose: to make investing in commercial real estate easier by providing tools that make critical aspects of property research faster, less expensive, more objective, and more comprehensive. As investors, we have deep understanding of what investors needed to know while making crucial, multi-million dollar investments.  We built the tools that we needed but were not on the market, and have crafted an ever-growing suite of tools to analyze opportunities in ways not available from any other source.  Our mission is to bring our members an indispensable resource that help them make more informed decisions.  A vital part of serving our mission is gathering and acting upon feedback from our members and customers, so we very much would like to hear from you.  That way, we can keep building our business, and yours.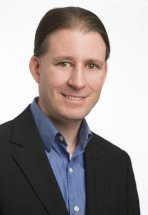 Scott Stafford, Founder
With over two decades as an Applied Demographer, Scott turned his attention to the field of commercial real estate, an industry that has captivated his attention since he was growing up in the suburbs of New York City. Honing his skills in audience-focused and geography-based market research at Fortune 500 firms, federal and state agencies, small firms and nonprofits, Scott began to explore investing in commercial real estate. He found that his skills fit well with the industry,  But he noticed some critical gaps in easily accessible, yet vital market data. Combining his skills and growing knowledge of the commercial real estate industry, he founded the company that created REIndicator.  It now all seems like it was meant to be as he was drawing his own maps at a time when most kids were sketching comic book characters.  Scott is also passionate about Adult Literacy and has been active with a DC organization, Literacy Volunteers and Advocates, for over 20 years.  He is often exploring his adopted hometown's incredible array of neighborhoods by bike and foot, so come to this website often to look for his photos and videos!